Get to Know More about Royal Gourmet PD1300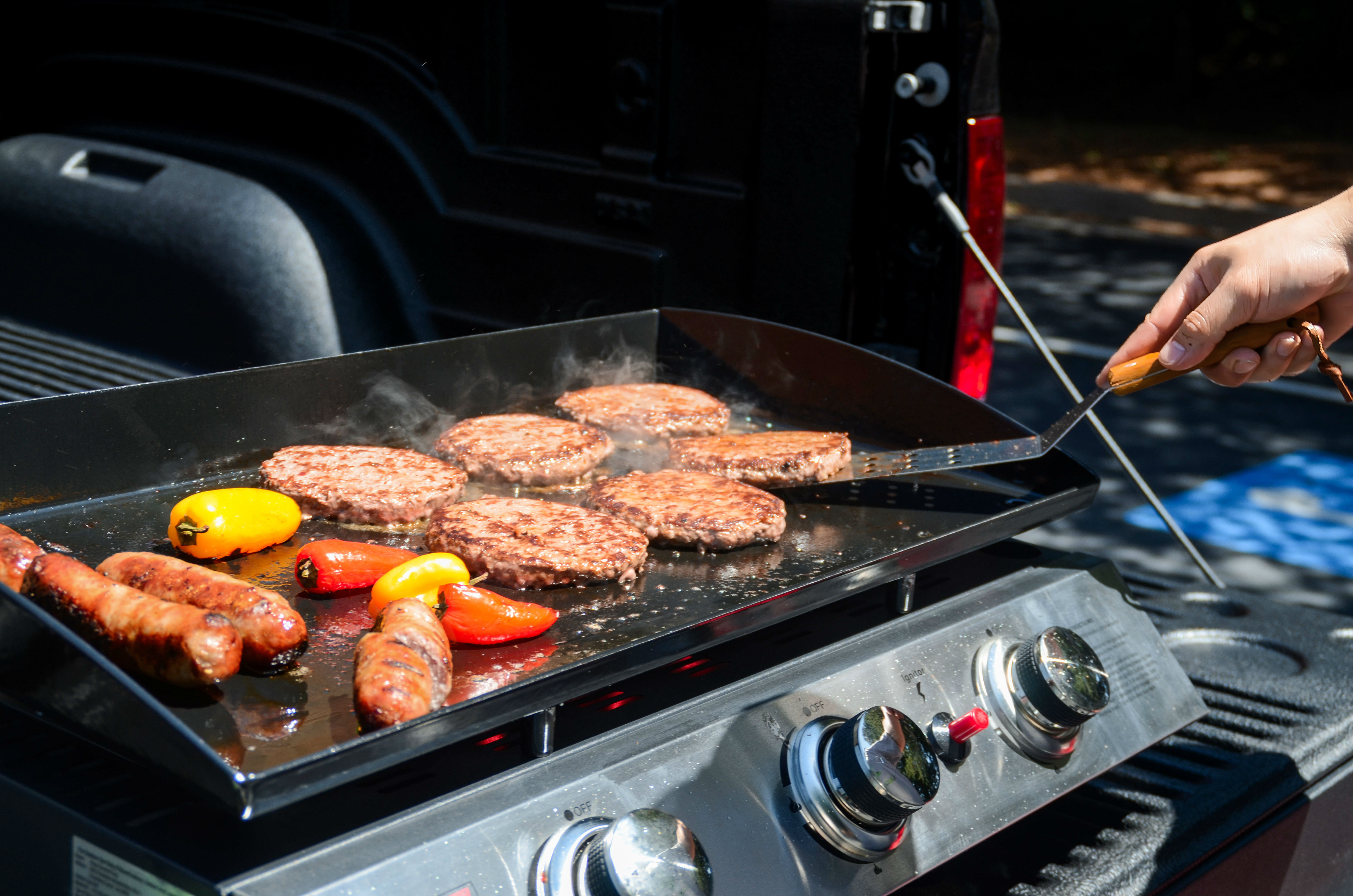 When you are looking for a portable gas griddle with sufficient cooking space and cooking power, the Royal Gourmet PD1300 is something you cannot miss.
As a popular model for outdoor cooking, PD1300 wins the reputation for its portability, easy to use and clean. Except the main functions and features, some detailed information of Royal Gourmet PD1300 is introduced here, and hope we can answer some of your questions and help you know better about this hot product.
Griddle top dimension: The size of griddle top is 23.6"L x 13.4"W, offering 316 sq. in. cooking space, and the depth of this griddle top range from 2 cm to 6 cm, from front to back respectively.
Certificate: Royal Gourmet PD1300 is CSA and FDA certified, coming with one year guarantee for all customers.
Home use: As some users might consider using this portable griddle for home cooking, it is actually not suggested. The griddle only works with the connection of a 20 lb propane tank. For the safety reason, a propane tank is better to be kept outside. Therefore, the in-home use is not really a good idea. Apart from that, the PD1300 3-burner gas griddle is absolutely your great helper in outdoor cooking.
What to cook: With a porcelain-enameled flat surface, you are able to grill, sear and fry, realizing the versatility of cooking, for example burgers, hot dogs, eggs, fried rice, etc. PD1300 3-burner griddle is able to deliver exceptionally delicious results with easy operation.
Where to place: As perfect outdoor cooking equipment, this griddle is great for many activities such as tailgating, camping, picnics… You can simply place it in car trunk or table top in any of your favourite spot.
Royal Gourmet PD1300 perfectly suits the needs of gas grilling and outdoor cooking, and is a great companion for camping and picnics. As long as you get it and fire it up, you'll know why people love it so much.