Review of Royal Gourmet SG3001
3-Burner Gas Grill with Side Burner
Love grilling Love Royal Gourmet®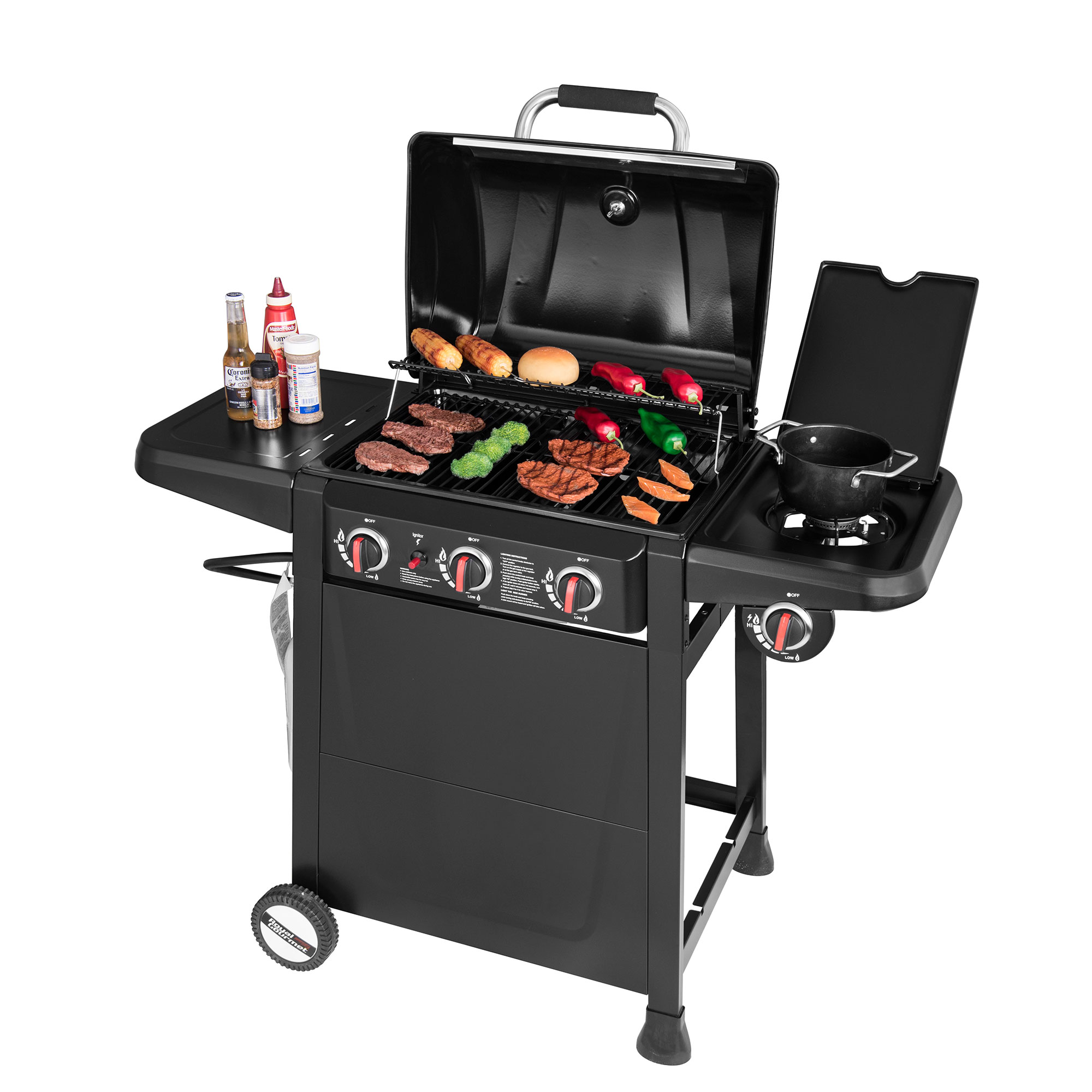 Overall Impression

When I catch the first sight of Royal Gourmet new arrival SG3001, what impresses me most is its simple design yet sturdy construction. Similar models from other brands you may find in the market, this one sets it apart from others with its taller stature and stronger body. These user-friendly advantages make you feel more comfortable and easy during cooking as the grill height is much closer to the average height of targeted customers. Besides, this model is built of more sturdy materials compared to other similar products in the market, therefore you can expect it to endure and last.
Another prominent feature goes to its glossy, all-in-one firebox and two integral molded side tables. Such design just makes it look so simple and fashionable.
Product Features
Cooing Space Large Enough for 20 Patties at One Time!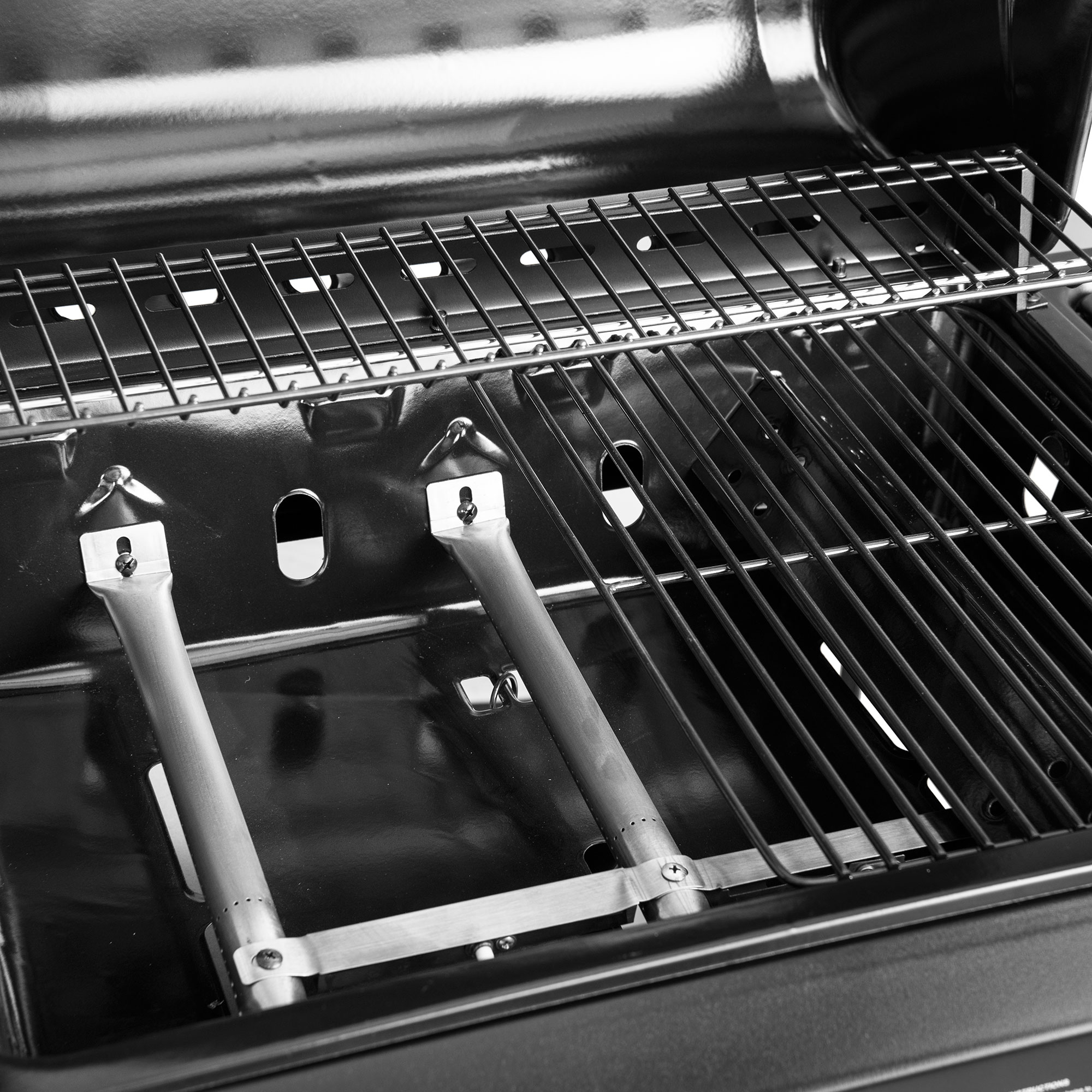 It comes with the main cooking area of 320 square inches and the warming rack area of 123 square inches. The overall cooking space of 443 square inches can fit 20 patties at one time! Besides, the anti-rust porcelain-coated cooking grates are easy to clean and can retain heat evenly.

Excellent Cooking Performance---3 Tube Burners + 1 Side Burner, Efficient Separate Ignition Systems!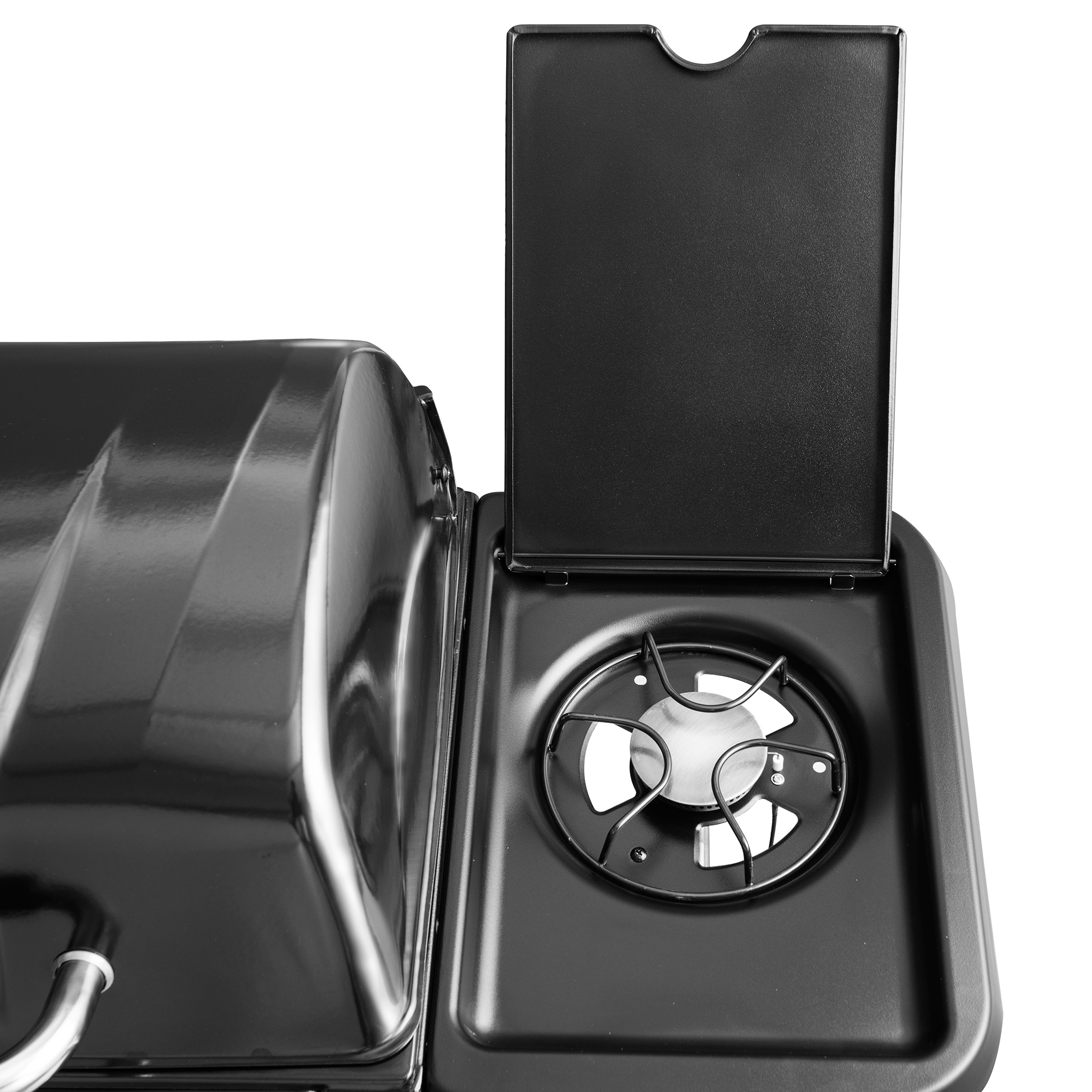 This grill boasts the cooking power totaling 39,000 BTUs, including 10,000 BTUs for each of 3 tube burners, and 9,000 BTUs for the lidded side burner. All burners are built of quality and durable stainless steel. What's more, the lidded side burner offers great convenience in cooking side dishes, sauces and soup etc. It's also flexible. When you are not cooking on it, simply close the lid and a side table is just available for use! The side tables provide sufficient space for preparing food and placing condiments.
How about the ignition system? Actually the tube burners and the side burner are equipped with separate ignition systems: piezo ignition system for the tube burners and automatic ignition system for the side burner. Though they are separated, both allow for quick and easy start-up with each simple push.

Easy Cleanup with Large Grease Cup!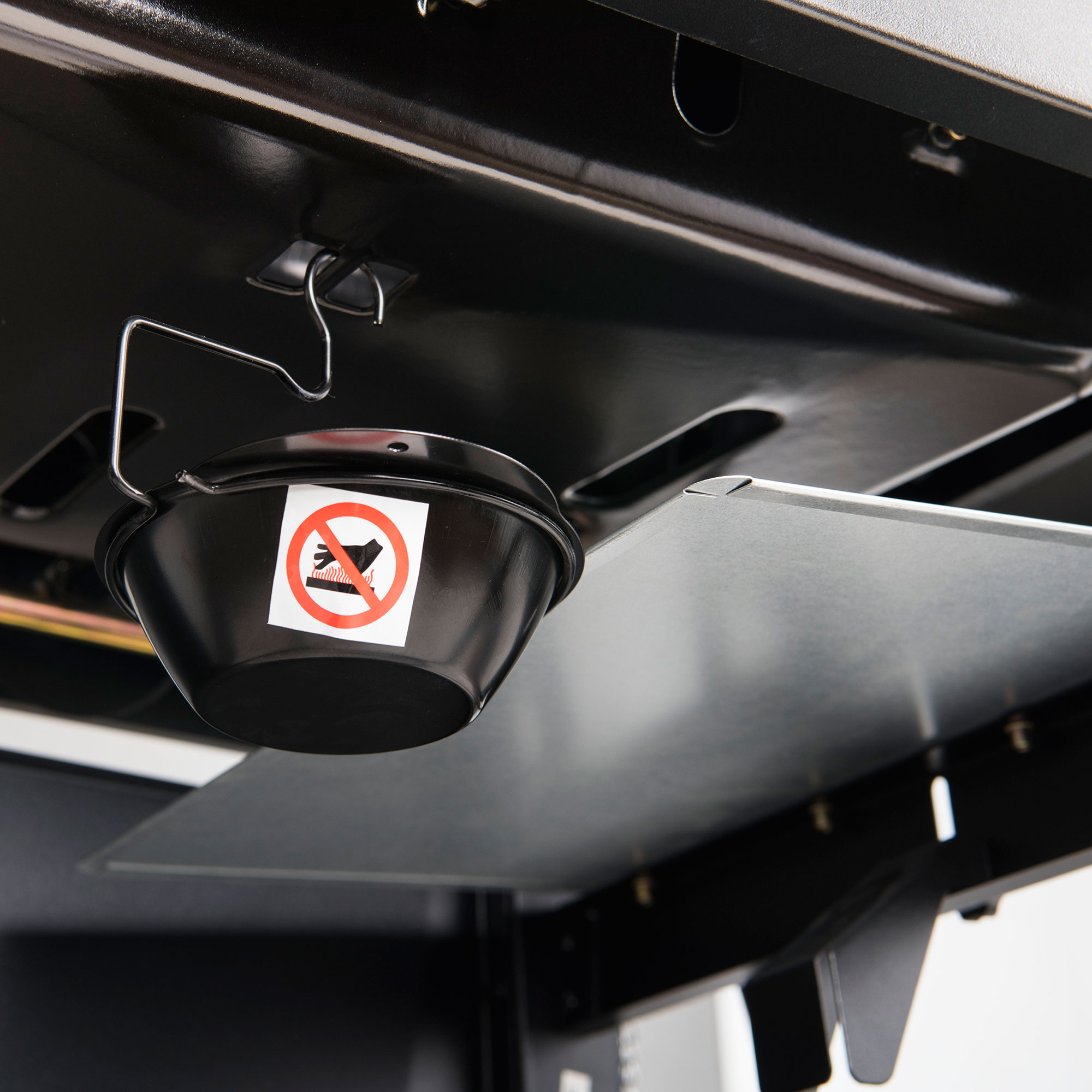 The bowl-shaped grease cup with large volume is efficient in collecting grease and food residues. After each cooking session, simply remove the cup and discard of any grease and residues. Cleanup is just so easy!

Other User-friendly Details

The hand cover on the stainless steel handle can protect your hands from heat. Lid-mounted thermometer keeps track of the internal temperature to ensure foods are cooked at the right temperature.

Warranty Period

All the parts have a one-year warranty which is identical to most brands' gas grill. It comes with an assembly manual, and you can download an owner's manual online. If you can't find the information you're looking for, you can contact Customer Support via phone or email.