Get to Know More about Royal Gourmet CC1830F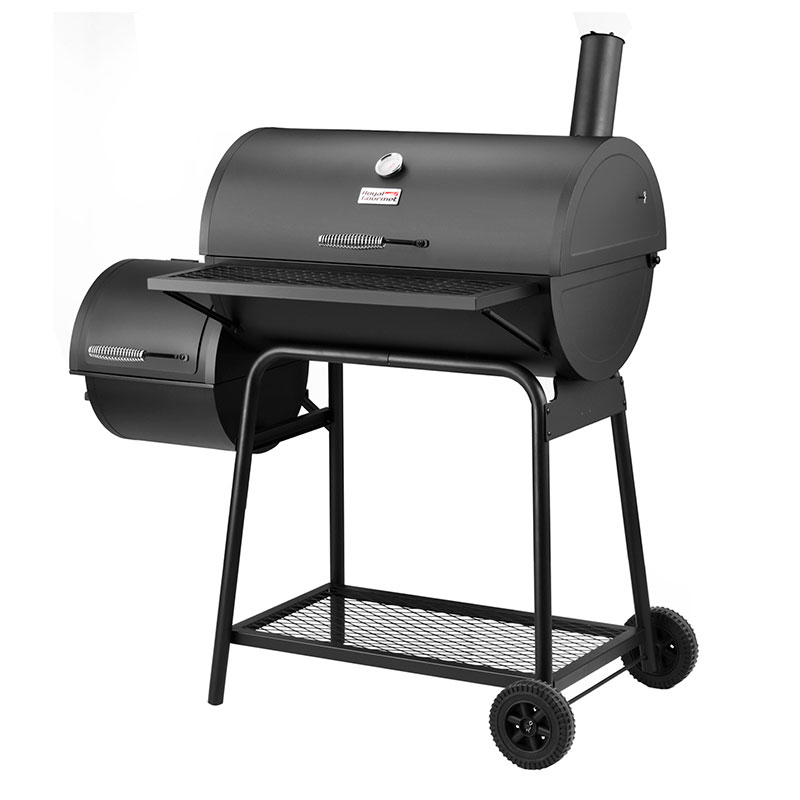 Royal Gourmet CC1830F
As one of Royal Gourmet's star products, the charcoal grill CC1830F is favored by many grillers. The CC1830F charcoal grill with offset smoker features a sturdy foundation, sufficient cooking space, non-stick porcelain-enameled grates, height-adjustable charcoal pan, efficient heat transfer system, flexibility of moving around, and the reasonable price. The charcoal grill has won positive feedbacks from users all overAmerica.
If you still haven't got one, or if you are thinking about getting this perfect-performance charcoal grill, here's some further information from users and hope to help you know better about this amazing charcoal grill.
Shipping box dimension: The shipping weight of this charcoal grill is 67.7 pounds, and it would be shipped unassembled in a box, of which the dimension is 32.3"L x 19.7"W x 13.6"H.
Assembly: You don't need an engineer degree to assemble the charcoal grill. As Owner's Manual indicates, you are able to assemble it quickly even you are alone at home. It is suggested to do the assembly with family or friends. Working together on something and achieving the goal successfully make partners feel closer to each other, doesn't it?
Cooking space: 420 sq. in. primary cooking area, 180 sq. in. warming rack and 182 sq. in. smoker grates make the cooking space 782 sq. in. in total, meeting the need of a big meal for 7 or 8 people.
Using wood: You can use both wood and charcoal as the fuel. With different types of wood chips, you can get smoked results with different flavors. It is a matter of personal preference.
Smoking: You can smoke with the offset smoker while charcoal grilling. Besides, if you are a big fan of smoking, it is a great idea when you light up the charcoal in the offset smoker and place the food in the main firebox. With the efficient heat transfer system, the charcoal grill is then conversed to be a big smoker. Food in the main firebox under indirect heat will be turned into appealing smoked results after the miracle of time. Side door of the offset smoker allows for adding charcoals or wood chips conveniently.
Material: The grill is constructed of heavy duty steel and is made to last. It comes with black coating and prevents the grill from rusting.
Royal Gourmet CC1830F charcoal grill with offset smoker perfectly suits all of your needs on charcoal grilling and smoking, and will help making your barbecue party a success!
If you are still not a member of our charcoal grill family, what are you waiting for?