Grilling on Big Days, Grilling on Royal Gourmet®
-A Brief Guide to Holiday Grilling
Grilling is mostly associated with joy, happiness and fun, thus people often choose to grill during holidays as a way of celebration. What are the typical American holidays that people would observe the tradition of grilling nationwide?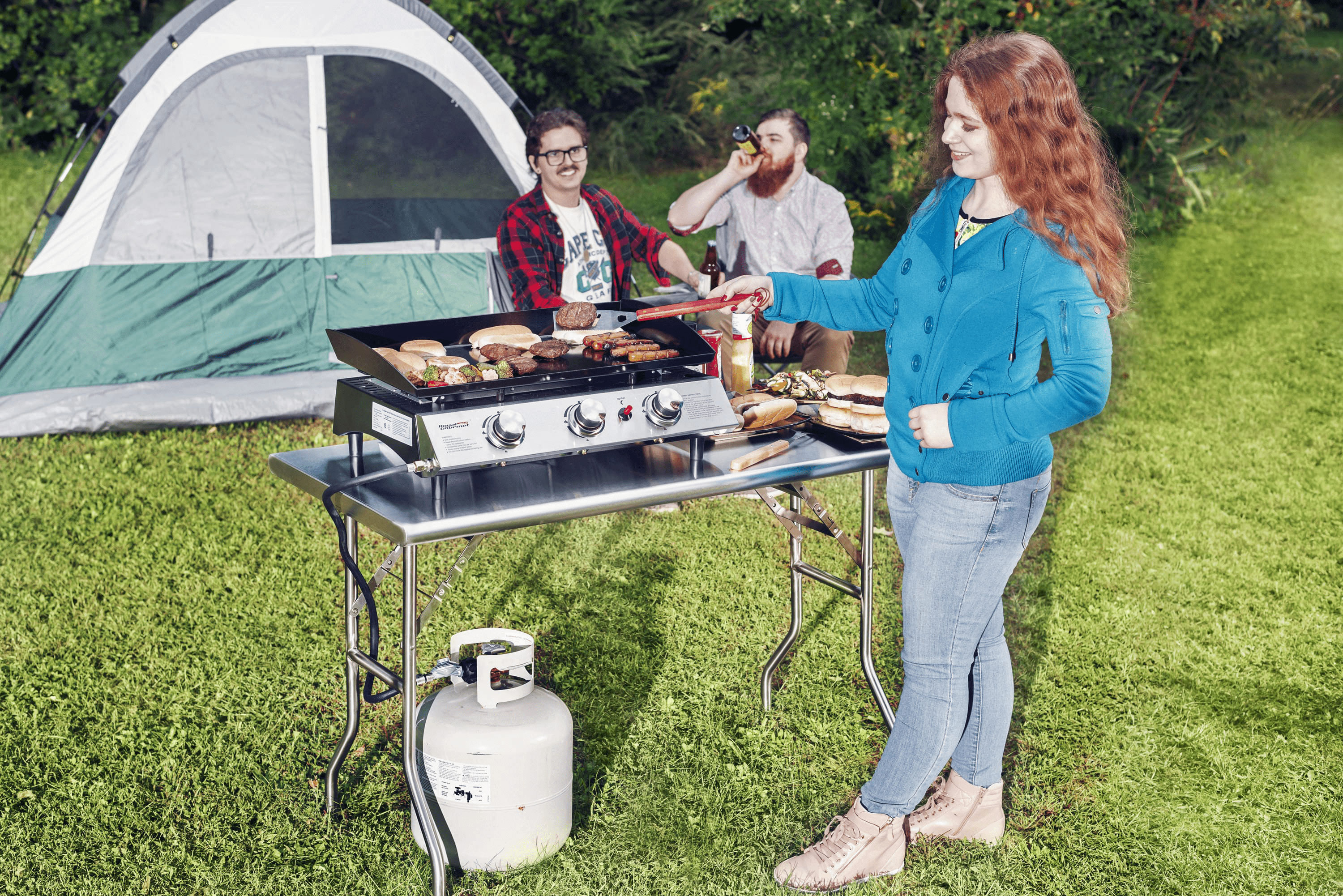 According to a survey conducted among grillers, the holiday most favored by Americans for grilling is definitely the Independence Day which falls on Fourth of July. This is partly because of the significance of the holiday. After all, this is the legal public holiday in the US and the holiday, moreover, signifies the freedom and independence in history. Another reason is that this holiday falls on summer, a season typically ideal for grilling. Just imagine a sunny day, a pile of mouth-watering food, cans of cold beer, and a couple of good friends, nothing could be more beautiful than that!
The Memorial Day comes the second. It falls on the last Monday of May, thus Americans have 3-day vacation during this holiday. The holiday was initially meant for honoring men and women who have died in military service for the United States. Nowadays, this Federal Holiday is more associated with activities of grilling, as it marks the beginning of summer, i.e., the beginning of the grilling season.
Labor Day that falls on early September comes the third. During this time of a year, the temperature begins to fall, so it can be regarded as the end of the grilling season. It is during this time that grillers would like to grab the last opportunity for BBQ, raising the lid and having fun with friends.
It should be noted that both Father's Day and Mother's Day are also important days for grilling. Many grilling lovers state that they will cook for their parents outdoors on these days, as a way to show their gratitude and love towards their parents.
What do we need to do to throw a typical American BBQ party during holidays? There are several key words to keep in mind. They are "BBQ site, BBQ tools, food, seasoning and atmosphere".

BBQ site: The home backyard and parks equipped with BBQ areas are both great choices for you to consider. Please note that if you are afraid of the scorching sun, pick the BBQ site with roof overhead or tree shade nearby.
BBQ tools: Tongs and brushes are the necessary tools you should never forget to take. You can also prepare a fork if you prefer to test the doneness of meat with it. In addition, don't forget to take foil pans and big garbage bags for the sake of convenience.
Food: Before you purchase food, always remember to figure out your guests' eating habits. Is there anyone vegetarian or allergic to certain kind of food? Even if no, it is strongly recommended that you should prepare vegetables and fruits along with meat. It is always good to keep a balance between meat and vegetables in a meal.
Seasoning: Seasoning is a critical part to BBQ. Typical seasonings include oil, salt, chili powder, cumin, garlic, and butter. Meat and hot dogs usually match with ketchup and mustard sauce, and seafood often goes well with lemon juice.
Atmosphere: A beautiful day with lovely sunshine and enticing smells of food! Things can't be perfect without music. So don't forget to take your wireless Bluetooth speaker. Music can always turn the atmosphere to be more vivid and lively. If there's a large lawn at the site where you grill, bringing your Frisbee would also be a great idea. After all, a BBQ party is not all about eating. Having fun together is the ultimate purpose.
Therefore if now you are planning a big BBQ party for the holiday, Royal Gourmet® GB8000 8-Burner Gas Grill is definitely your prime choice. This powerful grill is capable of satisfying the appetite of a large group of people. So take action now, make your plan, and fire up your Royal Gourmet® grills!